Smart phone time-peep sleeves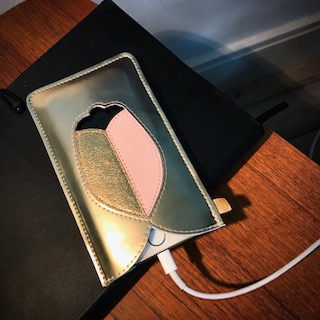 Smart phone time-peep sleeves
This smartphone sleeves are custom ordered. We can meet to all your wishes regarding style, design and colors!
These sleeves allows you to see the time and date without you having to take it out! The slit at the bottom allows an easy access to your phone to remove it from the case and also to load your phones battery.
Don't hesitate to contact us wish your special request.. We're courious to what you have to say and we'd love to help you too!
This sleeve will fit an iPhone 6 till 8 and the Samsung Galaxy S7
Custom requests possible!!! see picture of the back: This client wanted to be able to take het yoga card with her phone. (No extra cost!)